Kingfishers Class 1 2023 - 2024
Miss Russon
Ms Bettley
Mrs Harris is our Head teacher and she also teaches Class 2
Welcome to Kingfishers Class
Reception, Year 1 and Year 2
We are privileged to be in a caring, friendly class with Miss Russon teaching us every morning and Miss Bettley teaching us in the afternoon. Our teaching assistant, Mrs Gerrard, supports in our class every day. We are also pleased to welcome Mrs Mclaughlin, a one to one teaching assistant to the team. We are a happy,enthusiastic bunch who love to learn!
We are very proud of our spacious, well-equipped classroom and love to decorate our walls with work we are proud of. We have ready access to our own enclosed, covered outdoor area where we like to build dens, dig in the sand pit and ride trikes with our friends in all weathers! Our classroom also has a special area called Tortoise Towers where Shelly our class lives.
In Reception, we learn through play - child-initiated and adult-led activities. The ongoing provision enables children to use the knowledge and practise the skills that they learn in our adult-led inputs.
In English this half term, we will be inspired by these high quality texts to produce some wonderful written work.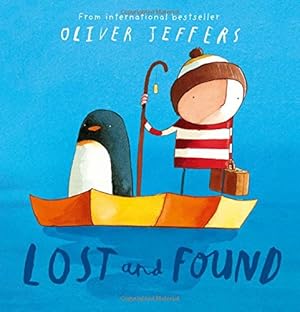 In Maths, we will be continuing our learning using White Rose Maths building our skills and knowledge of number, fractions, measurement and statistics.
As Scientists, we will be finding out about the changing seasons.
EYFS Intent
The Early Years Foundation Stage Statutory Framework sets out the learning and development stages for children as they grow from birth to five years. The areas of learning can be found in the statutory framework which can easily be found online. Our Reception children (Foundation Stage 2) are taught by our Early Years Practitioners Miss Russon and Miss Bettley with support from Mrs Gerrard in a mixed age class with Year 1 and 2.
All staff are available if you require any support to help you and your child especially in our daily morning meet and greet. You can share your home wow moments in your parent partnership book. Your childs learning journey is available in school for you to view at anytime.
Our EYFS policy can be found below. On this page you can find documents specifically for the EYFS.
EYFS Implementation
In Robins we love to learn. Our calm, well equipped classroom and enclosed outdoor covered play area provide a secure learning environment. We have lots of fun learning together. Our classroom encourages our children to learn and explore, work actively, and create and think critically. We are led by the children's interests and this forms our curriculum and topics in reception. The highest level of involvement occurs in child-initiated activity. The reception children can pursue their own interests supported by skilled staff with teachable moments. We develop their learning with our profeesional judgement to deliver a balance of in the moment learning as well as planning next steps for each child and delivering adult led activities. We maintain resources in the environment giving children open ended and imaginative opportunities to select what they want to learn and what they want to do in each area. The EYFS adult team observe, interact and enhance the learning at each child's level in every moment possible in all areas of the early learning goals (ELG).
EYFS Impact
All children will make good progress in all areas from their individual starting points therefore getting the best possible start to their life and developing the knowledge and skills needed to reach and exceed their potential in KS1 and KS2. They will have good personal, physical and social skills, demostarte a positive attitude to learning and use their phonics knowledge to read accurately with increasing speed and fluency. They will write correctly punctuated simple sentences, understand and use early numbers and enjoy listening to stories.
Year 1 and Year 2
Our year 1 and year 2 pupils will follow the national curriculum - please see our Year 1/2 Long Term Plans below for further details
Robins Phonics Reception and Year 1
We follow Little Wandle for our program of phonics and use a range of reading books to support phonics too. Books are selected by teachers to match children's phonics learning and reading needs. To support you child with reading phonics please have a look at the Little Wandle website.
https://www.littlewandlelettersandsounds.org.uk/resources/for-parents/
Please ask if you need any support with reading and phonics.
Check out these websites for ideas to support your child at home:
https://www.bbc.co.uk/tiny-happy-people
Files to Download
Kingfishers Class 1: News items
There are no News items to display
Kingfishers Class 1: Blog items
There are no blog items to display
Kingfishers Class 1: Display work items
There are no Display work items to display
Kingfishers Class 1: Events items